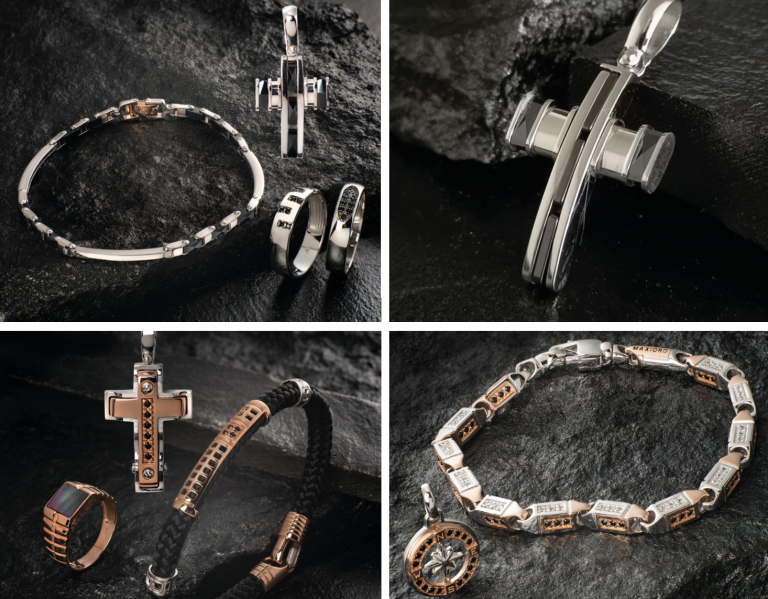 Maxioro fits people of any age.

Our collection of jewels is imagined for young people who show interest in fashion and love to play with their style!
Unconventional jewels for young people that want to stand out thanks to daring combinations of gold and New Tech ceramic, enriched with black diamonds.

You can choose from a wide selection of Maxioro product: we offer rnges of necklaces, bracelets, pendants and other wonderful gift ideas for any occasion.